Volunteers
NOTE: CLA Volunteer opportunities are currently on hold until social restrictions are lifted.
Community Living Algoma believes that all people should be able to live in dignity, in their community, where they can access the supports needed to ensure full inclusion. We need your help to make this a reality. Community Living Algoma realizes the importance of our many volunteers that truly help make people's dreams come true every day. Some people with a developmental disability can only go to a movie - or to an aerobics class, or even just for a coffee - if they have someone to go with them. Through a combination of staff, volunteers and family members supporting people, many lives are enriched on a daily basis. Our volunteers are special people, who share their own interests and time with someone who is looking for the same thing.
Here's what some of our volunteers have to say about volunteering with CLA
Eunice M.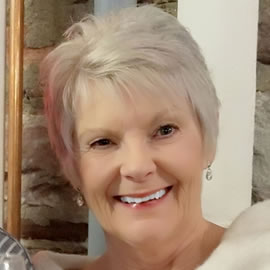 Six-year volunteer
Volunteering is easy, says Eunice, when you see staff already giving 110 percent and you're treated with the kind of respect and appreciation that you receive from CLA.
"I am blessed to be able to help," she says. "It feels effortless on my part."
Eunice has worked alongside other volunteers on administrative tasks, such as organizing large mailing campaigns, or doing specialty wrapping of gifts at events or even helping with the details at a dinner or fundraiser.
"When volunteering at annual fundraising events (i.e. golf tournaments) and at their annual BBQs, I would bring in my grandson and he could get some of the community volunteer hours he needed in high school plus it was good for him to learn about the special needs community."
Although not a stranger to the role of volunteer, it was a former work colleague, who now works at CLA, who made her think that was where she'd like to expend some of her time. She also knew of people who were supporting people with intellectual disabilities and wanted to learn more about what she could do to support them.
"It is always so wonderful to see the smiles and receive hugs (during non-Covid times) from the people supported or their families," she says. "Volunteering is a non-pressure experience and you really feel like you're being part of the community and giving back to the community."
Eunice's commitment and dedication to CLA was recognized with a Volunteer of the Year Award in 2019.
Isaiah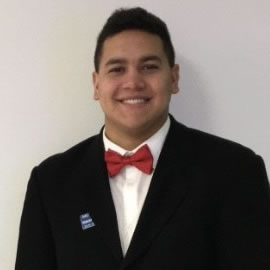 Seven- year volunteer

Isaiah's mother, a CLA employee, may have influenced his decision to start volunteering with CLA, but the decision has become an independent one that he stands by.

"I started volunteering by doing fundraiser set up and take down in 2014 in order to collect my high school community hours." he says. "I officially signed on as a volunteer in 2018."

Isaiah's current volunteer time (pre-Covid) was spent accompanying people supported by CLA to hockey games, concerts, and other outings. He said the focus was on helping people by providing them the opportunity to be a part of the community by getting them out of their houses, and experiencing new things.

Isaiah knew about this first-hand, as he also has a family member with an intellectual disability. He is aware of how much it means to him, as well as his family, to spend quality time with him and brighten his day.

"It's definitely worth spending time with others that appreciate your willingness and enthusiasm about spending time with them. It's definitely fulfilling volunteering for CLA and having the opportunity to make someone's day brighter than it was before."

Phillip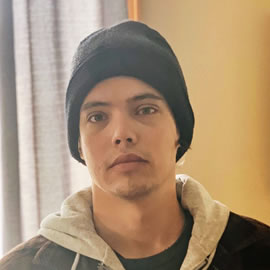 Two- year volunteer
Volunteering turned into a full-time job for Phillip. He started volunteering because he had learned, during his field of law studies, the importance of community engagement.
"I had been working in the security field but I wanted something more and volunteering was a great way to get involved in the community and give back," he says.
He started as a volunteer in a group home setting in 2019.
"I spent time with the people who lived there and got to know their interests and would go for walks, play games or simply help with daily living," he says. "It taught me a lot of different skills and means of communication when you're with someone who is non-verbal."
Phillip found volunteering with CLA to be a great stress reliever as the focus is on positive actions and activities.
"It is very rewarding and uplifting experience," he says.
When a permanent position was advertised, Phillip applied and was the successful applicant. He is now helping other people receiving support with their day-to-day living. And does he miss volunteering?
"As soon as Covid restrictions lift, I'd still like to continue volunteering," he says. "I miss them and want to continue supporting their interests and activities."
---
** In order to volunteer with CLA, you must pass a Vulnerable Sector Screening. This criminal background check ensures that anyone dealing with vulnerable populations, through employment or volunteer work, do not have a criminal history, or any other history, which may indicate that they may pose a threat to vulnerable populations. This process can now be done on-line through your local police department. The fee for this service is a cost absorbed by a volunteer. In Sault Ste. Marie, please go to the www.saultpolice.ca website for this application.

Giving back
Did you know that when you volunteer** at CLA, you're making a difference in a minimum of two people's lives – yours and the person supported!
Volunteering also shows that you're vested in a community that embraces inclusiveness.
Volunteering is the selfless donation of your own time to support, encourage and empower. Volunteering also making a difference in your own life by building relationships, learning new skills, and experiencing the rewards that come with knowing you're making a difference.
You Can Help
If you have some time to give to help make people's lives more enjoyable, please call us. There are a wide variety of ways in which you could help: on-site events' assistance; companion or friend; administrative tasks or perhaps you have a special skill to share. Interested in volunteer opportunities at CLA? Contact Jennifer Wiwchar at 253-1700 ext. 3405 or via email at Jennifer_Wiwchar@cla-algoma.org.