CLA's Elliot Lake office officially opened!
Posted: Sep 09, 2022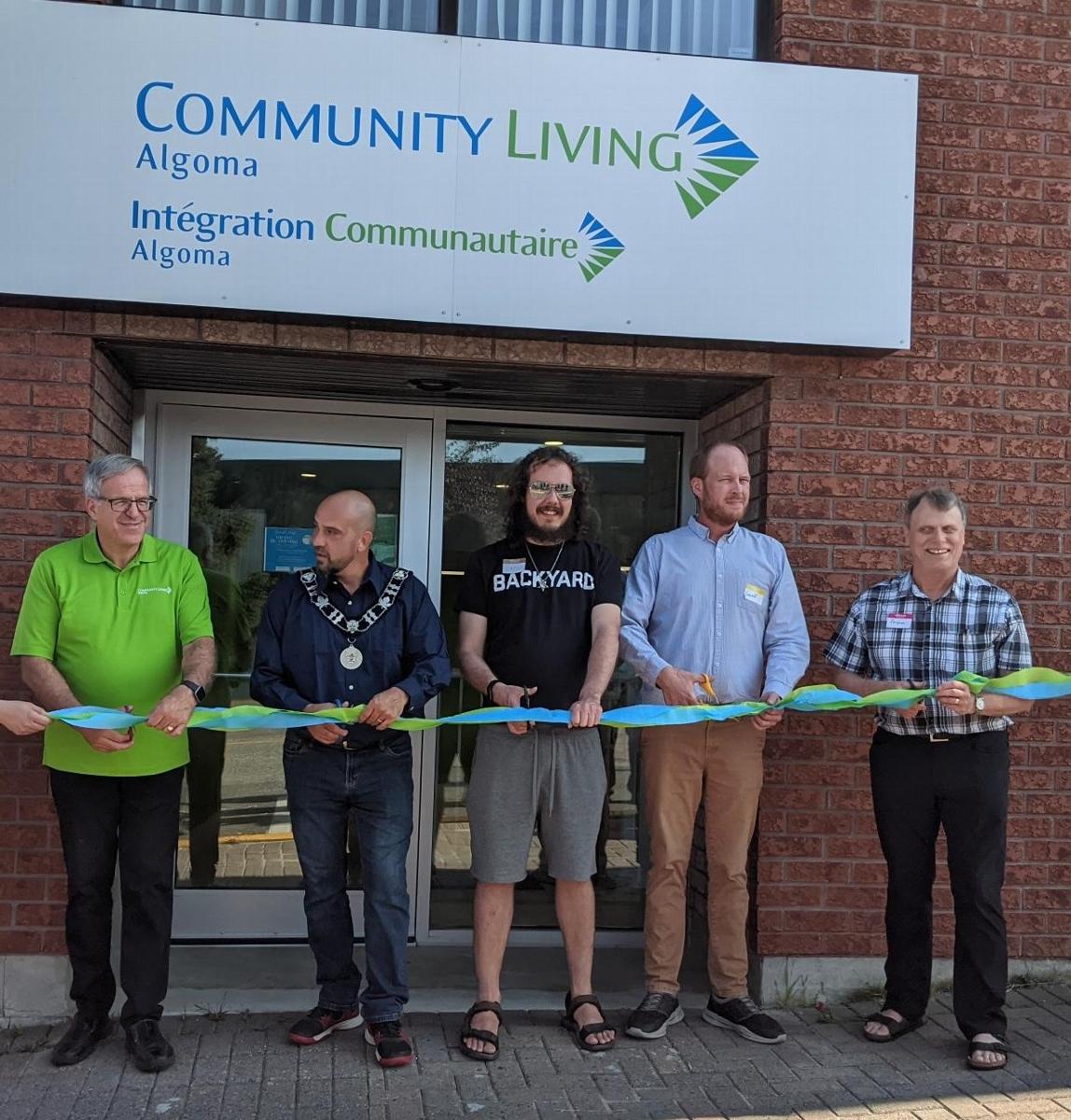 After not having a physical location for three years, CLA is proud to now offer a state-of-the-art office space in Elliot Lake. The 2,500 square foot, bright, colourful interior, which is fully-accessible, was very well-received by attends at the Re-Opening ceremony. Located in the hub of the community, it features a spacious and welcoming reception area, four offices, a small conference room, a kitchen area and a larger gathering area at the back. The new space is barrier free/handicap accessible. The space is home to a complement of seven staff members. Participating in the ribbon cutting were John Policicchio (Executive Director); Dan Marchisella (Mayor, Elliot Lake), CJ Holmes (CLA Council member); Geoff Gratton (East Algoma Services Manager); and Jacques Ribout (CLA Board of Directors member and volunteer Project Manager).