Thank you, Shelley Moore and yes, we are on-board!
Posted: Oct 25, 2022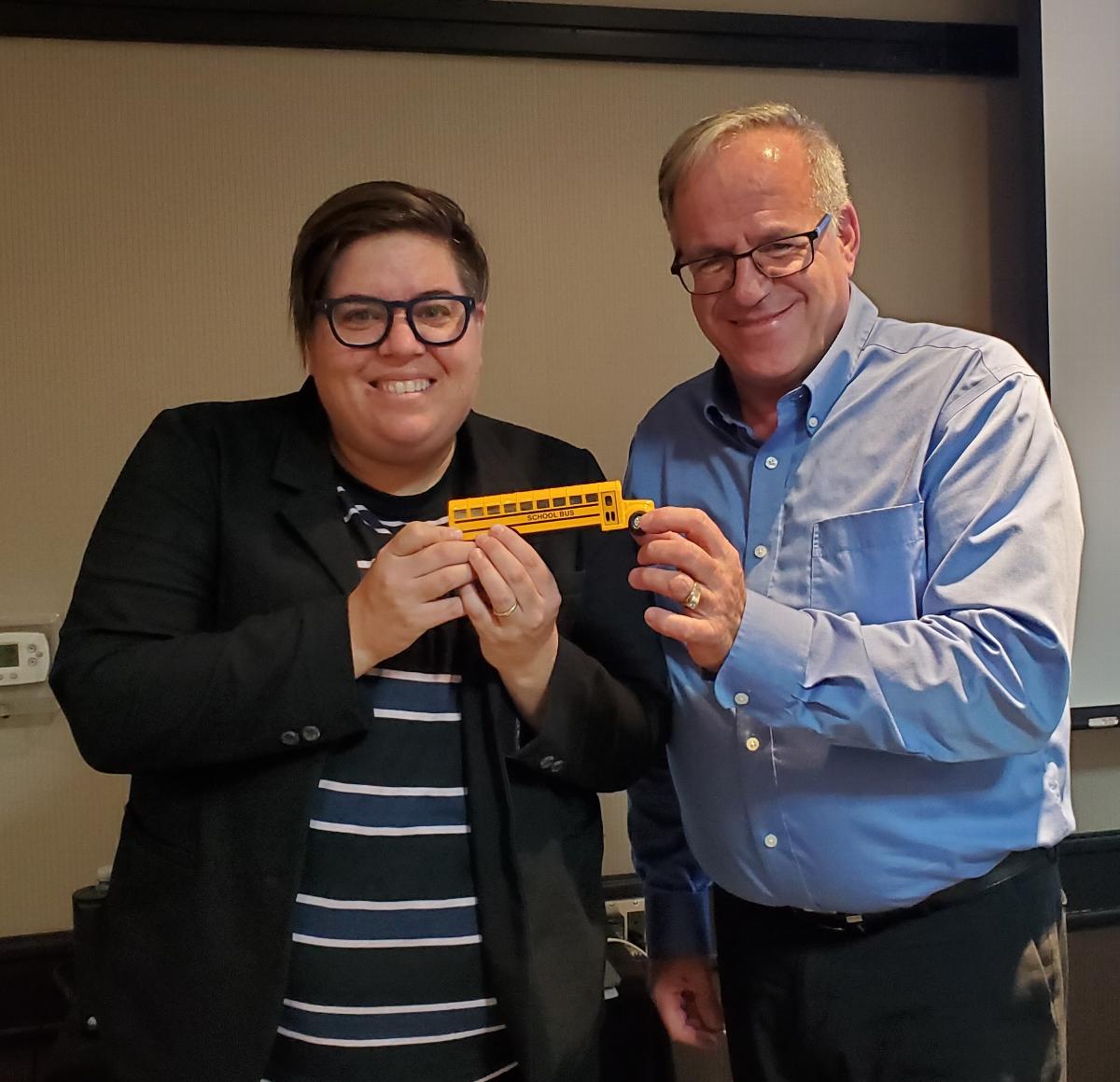 Shelley Moore - teacher, researcher and storyteller - encouraged everyone to 'get on the bus' to an inclusive education at her presentation on Oct. 24. To show that Community Living is 'on-board', CLA Executive Director John Policicchio presented Shelley with a replica school bus. On the top of the bus, is a sticker that says "Community Living Algoma is on-board!" Shelley featured two presentations that attracted a large in-person and virual audience. Funding partners included: Algoma Family Services, Children's Aid Society of Algoma, Sault Ste. Marie Down Syndrome Society, Huron-Superior Catholic District School Board, Nogdawindamin Family and Community Services, Thrive, and Algoma District School Board. Our sincere thanks to all attendees for attending these presentations and showing your commitment to inclusion in our Algoma communities.