Announcing a New Instagram Page
Posted: Aug 30, 2023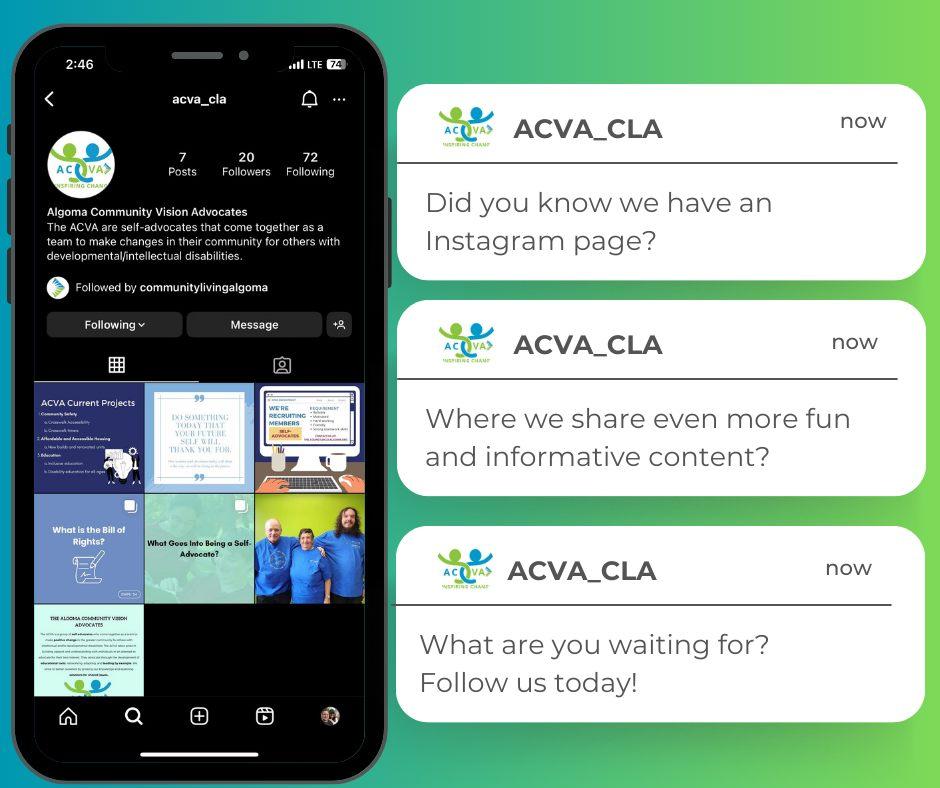 Did you know that the Algoma Community Vision Advocates have started their own Facebook and Instagram page? How exciting! Support the team with a follow as they get started! Cannot wait to see all about their hard work.
Join Us on Instagram for a Closer Look into Our Journey!
Ready to dive deeper into the world of ACVA? Follow us on Instagram @ACVA_CLA for behind-the-scenes moments, inspiring stories, and updates on our advocacy efforts.
Let's connect and make a difference together. Click that follow button and be part of our journey towards a more inclusive future!